ABOUT US
Sri Ramakrishna Sarada Ashrama Teacher's Training College, Rabindra Path, Hazaribagh follows the path of Divine Trio Sri Ramakrishna Paramhans, Sarada Maa and Swami Vivekananda. It is located in bestowed beauty of Woody Campus in Hazaribagh. The college is half a kilometre away from Hazaribagh Bus stand, about 82 kilometres from capital city of Jharkhand, (Ranchi) and easily accessible by road.
The founder President Swami Tapananda Maharaj, disciple of Swami Himanshu Maharaj who was direct disciple of Maa Sarada. Swami Tapananda, when arrived at Hazaribagh, he wanted to fulfill the dream of Swami Vivekananda. He desired that there must be an educational institution to fulfill the dream of local people. Swami Tapananda fulfilled the dream by establishing Vivekananda Central School in 1992 and then Sri Ramakrishna Sarada Ashrama Teacher's Training College in 2009. The dream is fulfilled as both the centres provide education and support livelihood to various people of the society. The continuous and untiring effort of Swami Tapananda Ji Maharaj is enlightening the spirit of Hazaribagh towards the path;
"The secret of life is not enjoyment,
But education through experience"
The college provides an eco-friendly atmosphere for the students that helps the students to achieve their goals. The institution has a well-developed established infrastructure including library, ICT lab, laboratory, instructional room, music & art room for all-round students' development.
PRESIDENT MESSAGE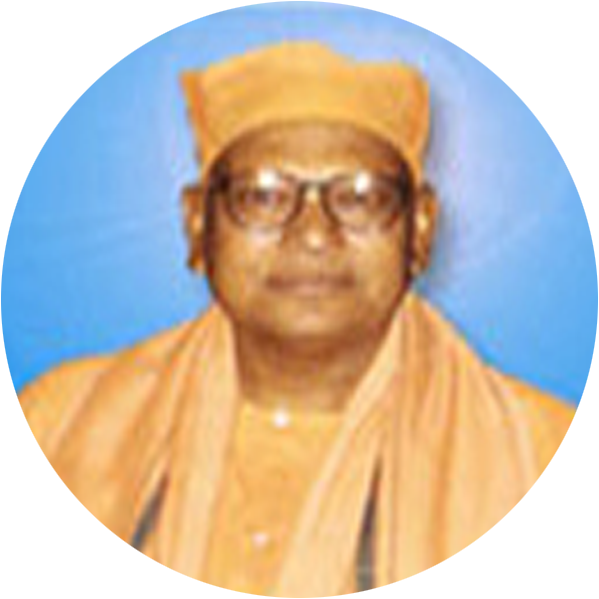 Swami Vivekananda's vision for this part of India, to be precise, the Hazaribag and adjoining areas, was to educate and prepare local people, especially the poor, ignored, underprivileged and uneducated masses, to mould for social, spiritual and overall upliftments. In our efforts to fulfill the dreams of Swamiji, we established initially a CBSE affiliated school (Vivekananda Central School) for the children, in the year 1992 in this Ashrama, which subsequently provided insights for need to prepare good teachers (pupil trainers) for the tender minds. This prompted us to set-up a Teacher's Training College in the year 2012 and we initiated our first batch of B.Ed. curriculum from 2012-13 session. With the blessings of Sri Rama Krishna Paramhansa Dev, Holy Mother Sarada Devi, Swami Vivekananda and my gurudev, Swami Himanshu Maharaj (a direct disciple of Ma Sarada), this college, I trust, will attain greatest heights by the spirit of hard work and dedication of its Governing body, faculty members, staff and students.
SECRETARY MESSAGE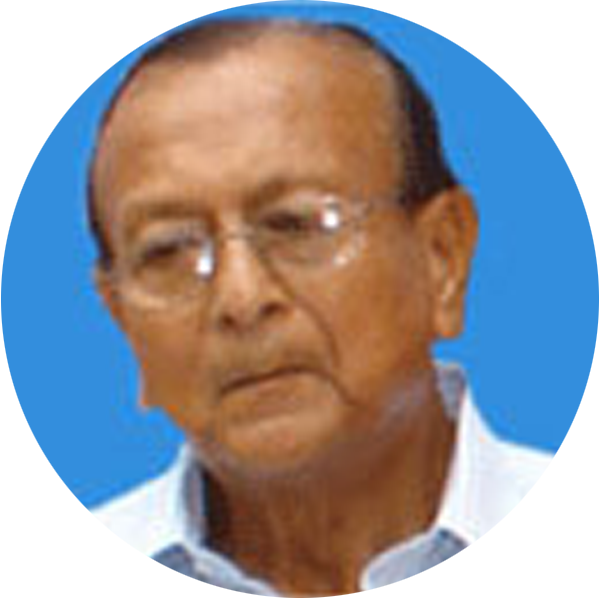 The urge for establishing an ideal, value-based institution with untiring zeal, in a nutshell is the genesis of our Institution - Sri Ramakrishna Sarada Ashrama, Hazaribag, the apex body of the SRSA-TTC. Our association with it since its inception in 1992 and even earlier, is indeed a rare privilege. This institution is destined to reach great heights by the spirit of hard work and dedication of its founder President Swami Tapananda Maharaj, who received blessings of Swami Vivekananda and his own Gurudev Swami Himangshu Maharaj, a direct disciple of Holy mother Sarada Devi. Swami Tapananda's endavavour of social upliftment and spiritual enlightenment especially of neglected, uneducated masses provides the impetus of service. Our Ashrama is the symbol of our manifold service rendered to needy people of this place and other adjoining areas. To our modest but sincere efforts to serve the cause of socially backward, along with the rest, a new feather has been added through B.Ed. facility made available from the session 2012-13 in the spiritual environment of Ashrama Premises. This facility of educational need has received tremendous impetus among the untrained graduates of Hazaribag as a whole. I think B.Ed. course provides the backbone of teaching environment. So very important in the overall improvement of mental and spiritual up- liftment is visualised by our Hon'ble President, Swami Tapananda jee Maharaj from the inception of the School in 1992. Now that dream has been realised.
PRINCIPAL MESSAGE
Teaching and training are integral parts of human growth. Since the dawn of civilization, men have always craved for understanding everything that surround them, the whole cosmos and beyond, and in this process there always have been people - the 'gurus, the teachers to transmit knowledge down to generations and also to create and acquire new knowledge. In this way teaching is one of the most natural and primary human act, and everyone who knows something can teach those who want to learn something. The principle objective of this Institution is to produce good teachers who can mould the young minds of school students towards true education and character building to ensure better future of our motherland.